We are dedicated to providing investment management and strategic wealth planning to that is specific to you and your situation. Simply put, we strive to be our client's trusted advisor. As a financial advisory firm, our primary focus is to provide unbiased opinions that are designed to achieve long term investment results.
We are dedicated to professionally supporting, educating, and providing informed direction to each and every client and we do this with the highest levels of trust, integrity and respect while always collaborating using a team approach.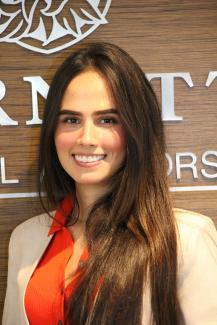 Melissa Perez Rizzo has over 6 year of administrative office experience. She provides exceptional client services and processing of new accounts, fund transfers, and other client service needs, she also supports the office by providing administrative functions of customer service and support our CFP and advisors.
Melissa oversees the operational and service-related aspects of our team's client relationships. She is responsible for account maintenance, relationship building and providing clients with a high level of service, speaks both English and Spanish perfectly, and is eager to help answer any questions clients or prospective clients may have.
If you have any questions about our services or would like to book a meeting feel free to call Melissa.
Are you ready to take your strategy to the next level?
Get your complimentary analysis today!